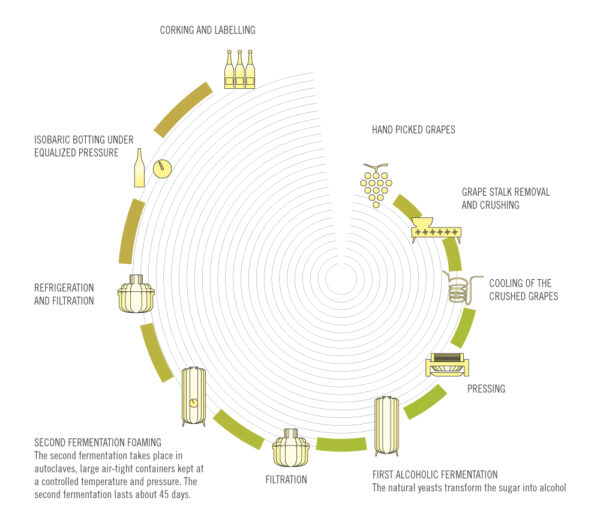 LUX Sparkling
LUX Sparkling wines are being made by the Charmat methode.
This way of making Sparkling Wine is the same as Prosecco.
The differences between LUX and a Prosecco are:
LUX is a Brand of Spain.
LUX is being made with different grapes.
The Charmat methode, 'metodo Italiano' or 'metodo Martinotti' is the most used way to make sure that the fruity aspects of the prosecco/LUX retain their freshness and come to their right!
Enjoy the taste of LUX ~ A Diamond Inside A Glass